Skip to Content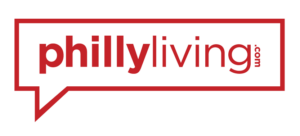 PhillyLiving Can Find Your Dream Home
Searching for a new home can be an exciting experience. However, it can also become overwhelming quickly. With so many homes on the market, it can sometimes be difficult to find one to meet all your needs. It can feel like you are wading through an endless supply of listings without getting anywhere. PhillyLiving is here to make that process easier with our services and tools for residential sales in Philadelphia, PA. We can help you search area listings to find the perfect home, condo, or property to meet your needs. Please feel free to reach out to us for more information.
A Complete Solution for Your Home Search
If you're ready to start searching for a new home or property, you may be wondering where to begin your journey. How do you begin to find the current listings on the market in the Philadelphia area? Prior to the internet, this process was a lot different. You either had to scour the newspapers for new listings or get in contact with an agent to get started. However, technology makes it possible to start browsing listings online to get a better feel of what's available. PhillyLiving offers a complete solution to finding the perfect home with our website search feature. Start finding properties that meet your needs, and then contact us for more information.
An Easy Way to Search Available Properties
PhillyLiving makes searching the real estate market simple and easy. Our website features make it possible to narrow down your search to only include the types of properties you're searching for. This eliminates the need to sift through hundreds or possibly thousands of listings to find the few that work for you. Using our advanced website, you can find current listings for:
Homes: If you're ready to say so long to apartment life and own a home, our website can help you find ones within your price range and in your desired area.
Condos: If you prefer to be close to the city, a condo might be the best option for you. We can help you find all the best condo listings.
Land: If you would rather start from scratch and build your own home, we can help you find listings for land or empty plots where you can create your dream home.
Foreclosure Properties: If you're searching for a home on a budget, a foreclosure property could help you save some cash. However, these homes may require some work, which makes them perfect for those looking for an affordable fixer-upper.
Explore the Neighborhood with Our Interactive Map
Location is one of the most important factors when purchasing a new home. You want to be sure you're buying a property in a neighborhood that matches your lifestyle and is conveniently located near your work. With our interactive map, you can explore the neighborhoods you're interested in and see all the available listings at one time. This makes it easy to determine if you'll be happy with the location of your new home.
Seller's Agent Expertise
Market Evaluation and Price Setting
Open House Strategy
Management and Marketing of Listing
Contract Negotiation
Closing and Post-Closing Support
Buyer's Agent Expertise
Prospecting Neighborhoods
Off-Market Opportunities
Walk-Throughs and Property Selection
Contract Negotiation
Management of Transaction Process
Closing and Post-Closing Support
Contact Us for More Information
At PhillyLiving, we're here to help you find the perfect new property for your needs. However, we also provide support for sellers looking to put their homes on the market. No matter which side of the experience you're on, our professional team members are there to make the process easy. If you're considering selling your home or even refinancing, you can get an instant property valuation with the help of our team. Give us a call now!