Skip to Content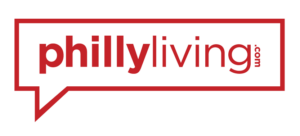 Residential Sales and Leasing
We believe the place you call home should also be where you're able to experience the best moments of your life — and the moments leading up to finding that home should be just as special. When it's time to sell your home, that process should feel joyful, not stressful. Turn to our team at any step of the buying or selling process for an easy, enjoyable, honest, reliable, real good experience.
List Your Home Rental Application Properties for Sale Properties for Rent 
Seller's Agent Expertise
Market Evaluation and Price Setting
Open House Strategy
Management and Marketing of Listing
Contract Negotiation
Closing and Post-Closing Support
Buyer's Agent Expertise
Prospecting Neighborhoods
Off-Market Opportunities
Walk-Throughs and Property Selection
Contract Negotiation
Management of Transaction Process
Closing and Post-Closing Support
The Philly Apartment Company
A proprietary resource of PhillyLiving, The Philly Apartment Company is the largest hyper-local residential leasing site in Greater Philadelphia. Through this resource, the PhillyLiving team provides renters with a free and efficient way to find apartments, while also providing owners a variety of highly effective services to market their properties to prospective renters. Use the Philly Apartment Company search engine as your single source for local listings, or allow our agents to promote your rentals on the platform and quickly fill your vacancies.
The Philadelphia Apartment Company is a member of the Better Business Bureau, the Apartment Association of Greater Philadelphia, and the National Apartment Association.