Skip to Content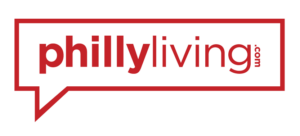 We Can Help You Find A Rental Property in Philadelphia
Philadelphia has something for everyone. Our city has competitive sports teams with enthusiastic fans, historical monuments, art museums, world-renowned restaurants, and much more. It is no wonder so many people choose to live here. Whether you have been in Philadelphia your whole life or are looking for a new beginning, leasing residential property in the area can help you experience everything the City of Brotherly Love has to offer. PhillyLiving can help. Our team of residential real estate experts is happy to highlight rental properties in the area that fit your budget and personal requirements. We will show you around the city and explain the best, most affordable places to live. After finding your ideal rental property, we can also assist with the rental lease agreement and any necessary paperwork. Call us today to learn more.
Philadelphia's Premier Residential Leasing Services Company
Our mission is to enhance our client's quality of life and help them experience joy through real estate. For many individuals, that means finding a rental property that allows them to explore the city and affordably immerse themselves in the Philadelphia social scene. Our full-service organization has been helping clients fulfill their residential needs since we began more than 10 years ago. But we are committed to continually improving and never resting on our laurels. That is why we acquired the Philly Apartment Company – the city's largest real estate rental brokerage – in 2017. Philly Apartment Company has leased more than 15,000 properties to date. When you work with us, you will have access to a vast network of properties in the heart of the city and on the outskirts. You are sure to find the rental property of your dreams.
Our Residential Leasing Process
We like to begin the residential leasing process by meeting with our prospective clients. If you are thinking about leasing a house, condo, or apartment in the area, give us a call. We will get to know you and your desires which will help in our search for your next rental home. We also have a convenient online tool that allows you to search available properties to rent in Philadelphia. This resource features filters related to renting payments, space, animal friendliness, and more. Whether you find a property that you like during a tour with our team or using our website, the process to apply for a basic rental agreement is simple. You can complete and submit a rental application online or at our office. It will ask for basic information including residential history, references, and monthly income. We will take it from there.
Benefits of Leasing Property
Young professionals are often the target demographic for rental properties, but people from all walks of life can benefit from renting rather than buying. Homeownership comes with a plethora of responsibilities that are not present for renters. The benefits of leasing your residential property in Philadelphia include:
No maintenance costs
Easy access to amenities
No real estate taxes
More flexibility about where to live
Minimal concerns about property value
Ability to downsize if necessary
Fixed rental amount
Lower utility costs
Lower insurance costs
Why You Should Choose PhillyLiving
PhillyLiving is committed to providing highly versatile real estate services for customers throughout Philadelphia and the surrounding area. We have a staff of more than 30 individuals who have extensive industry experience, and we are confident we can get you into a residential lease agreement that fits your budget in an area where you want to live. But that is not all. We can also assist with maintenance services and offer security alarm systems and monitoring to keep you and your family safe. Let's make good happen together.
Contact PhillyLiving Today
Whether you want to live in the heart of Philadelphia or are considering moving to the outskirts of town, PhillyLiving can help you find the location and property that fits your needs. We have been a staple in the Philadelphia real estate community for more than a decade, and we are confident we can help you complete your search and find a residential rental agreement that works for you. Contact us today to get started.