Skip to Content
Let PhillyLiving Help You With Property Management
If you own rental properties, it can be difficult to fully staff them with management teams, as many roles are required to manage a property successfully. You need leasing agents, maintenance workers, and more to ensure your property has all the elements required for success. PhillyLiving can help you oversee all your properties with our property management services in Philadelphia, PA. Whether you own a single rental home or several rental properties across the city, we have the expertise needed to manage its operations successfully. If you would like additional information about the management services we provide, please feel free to reach out to us today.
What Is Property Management?
Property management comes in all shapes and sizes. PhillyLiving prides itself on providing world-class customer service for those who entrust us to help manage their properties here in Philadelphia and the surrounding areas. Whether you have a single property to manage or multiple building condominiums, we are here to assist you with your needs. Property management can be challenging, so we aim to use our many years of experience in the space to support your efforts.
Owner Portal   Tenant Portal  Maintenance Requests  Pay Condo Fee Online  Manage My Property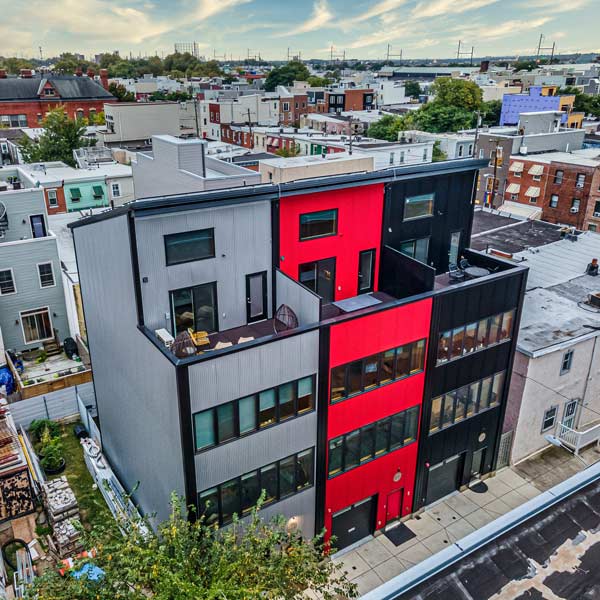 Our Comprehensive Property Management
When you hire PhillyLiving to manage your properties, you can rest assured we'll take care of everything. Our team offers comprehensive property management services to fully meet all the requirements of your property. Hiring our team ensures you have professional, knowledgeable, and experienced representation at your rental properties. Even with our team there to handle all the management tasks, you still retain full ownership of your rental property. Our comprehensive services include:
Condominium management services
Multi-family management services
Investor management services for individuals and corporations
Construction, maintenance, and janitorial services
Consulting
Single-family home management
Why Choose Us?
Your rental properties are your livelihood, which means you don't want to entrust their management to just anyone. You want to choose an experienced and professional team to manage all aspects of your property, as this will help draw in new tenants and retain current ones. In doing so, your management team directly affects your ability to continue making a profit. PhillyLiving is the team to choose for your management needs because we'll work hard to maintain the continued success of your properties. Choose to work with us for the following reasons:
Experienced: Your properties will be managed by our experienced professionals, who have industry-specific local knowledge and legal knowledge.
Advanced Technology: We use powerful technology to better manage your properties and provide the best experience for your tenants.
No Hassle: When you hire us, you can count on the fact that we'll take care of everything. We provide no-hassle management, so you don't have to worry about a thing.
Prompt Service: Our goal is to provide the best service for your tenants and prospective clients in order to keep them happy. That's why we promptly communicate with them and handle maintenance requests as soon as possible.
What We Do as Your Property Managers
We understand that your property management needs will vary depending on the number of units you own. If you're a small-scale landlord managing one property, your needs will be vastly different than a real estate investor managing a multi-family community. Regardless of the size of your property, our team can provide comprehensive management services tailored to meet your needs. You can count on us to manage all aspects of your business, leaving you to focus on more important items, like your next real estate venture or another business endeavor. As your management team, we will:
Advertise Your Rentals: We will get the word out about your available rentals, helping you find a pool of potential tenants.
Fill Vacancies: When someone moves out, we'll step in to fill the vacancy and keep your community at full capacity.
Handle Tenant Inquiries: Your tenants will need things from time to time, but our team can handle all of these inquiries, from maintenance requests to payment questions.
Complete Background & Credit Investigations: We will ensure potential residents meet all the requirements of your community by completing background and credit investigations.
Handle Application Processing: It's crucial that you find suitable tenants for your rentals, which is why our team will process all applications to verify the information and ensure candidates are a good fit.
Organize Lease Signing: Once we identify the right tenant to fill a vacancy, we'll complete the lease signing process with them.
Provide Full-Service Repair: When your tenants have maintenance requests, we can prioritize the work and complete any necessary repairs.
Collect Rent: We'll ensure all rent is collected and processed on time.
Handle Accounting Tasks: Our team can take care of all accounting work, keeping detailed records and filing any documents as necessary.
Coordinate Evictions: When tenants violate their contract, they have to be held accountable. Our team can coordinate all evictions from the first notice to the mandatory move-out.
Contact PhillyLiving Today
Managing rental properties can come with several tasks and challenges. PhillyLiving can help you ease some of this burden by taking on the management responsibilities of your property. We have extensive experience managing single-family homes, townhomes, condos, and apartments in Philadelphia, PA. If you would like more information about our services and how we can assist you, we encourage you to reach out to us today.